Conference Room
A conference room is available for all tenants to use for their meeting and collaborating needs. The conference room is located on the first floor of 451 D Street and is adjacent to the Den on D. The room comfortably accommodates 25 users and tables can be moved throughout the space to suit the needs of each user.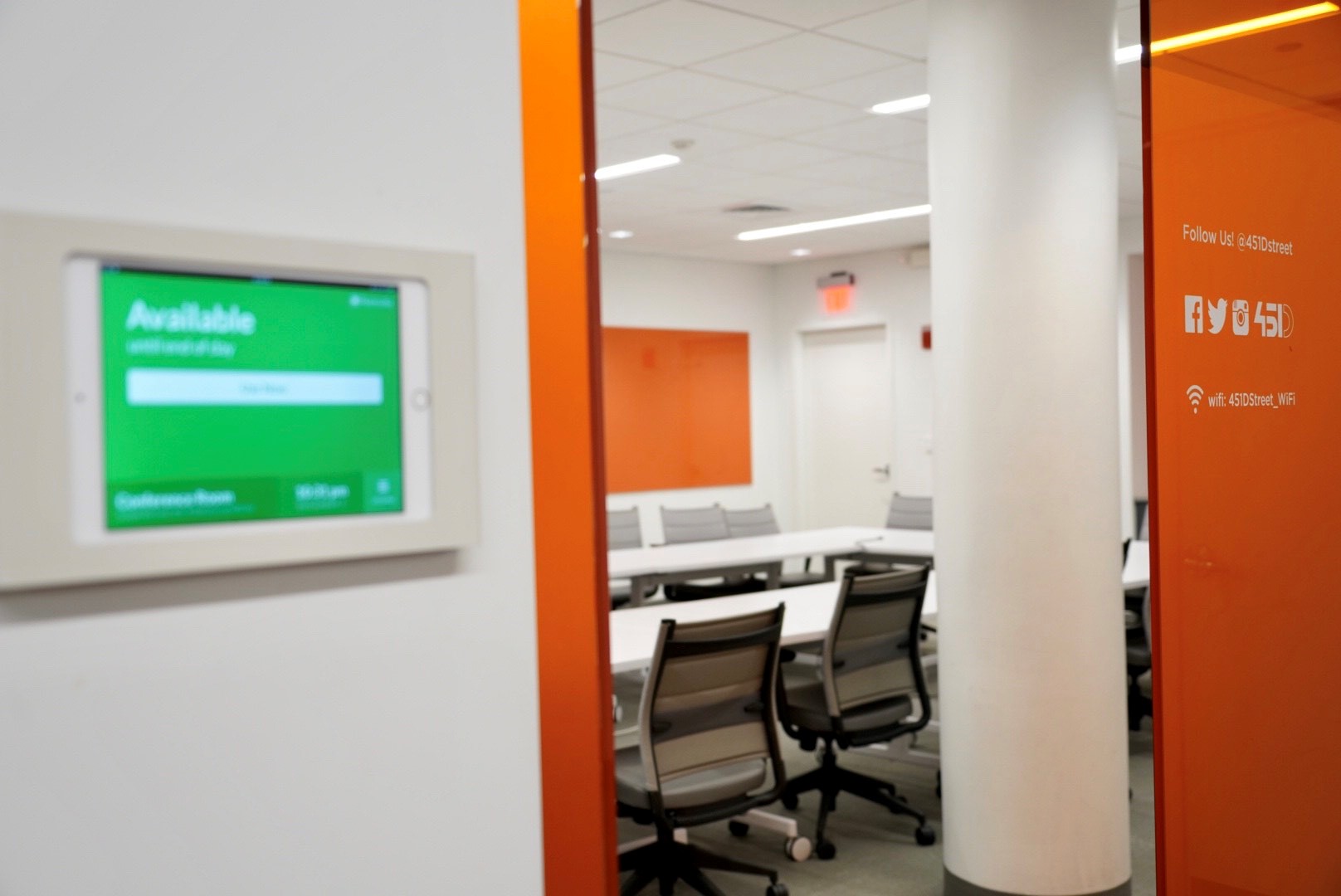 The conference room also features wi-fi and a large screen television with HDMI connectivity so that presentations can be shared to the screen. Additionally a polycom is available to accommodate conference call needs.
Tenants can reserve the conference room by entering a work order through Building Engines.